Price fluctuation in global markets lets traders profit in binary options. However, it is crucial to understand the tools of binary options trading for a better idea about these often misunderstood and controversial financial instruments.
There is a little resemblance of binary options to traditional ones featuring varied fees, payout, and risk. There is a different investment process and liquidity structure too.
Binary options are a popular choice for traders with low skill and are simple to understand. The fixed return or high low option at the commonly traded instruments provides access to the indices, stocks, foreign exchange, and commodities.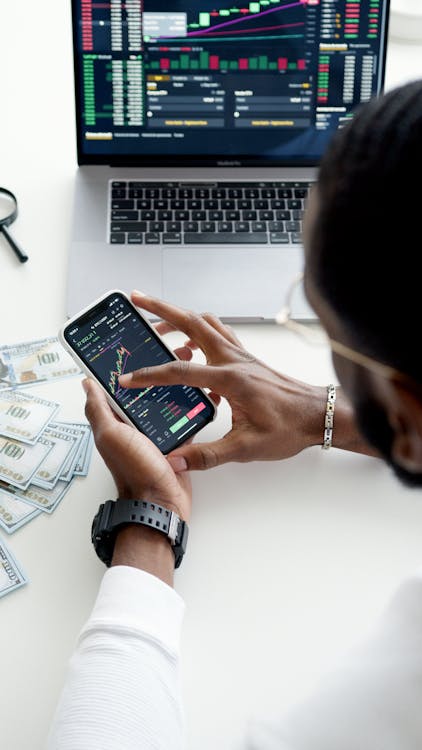 The Knowhow
Although binary options trading is easy, you can lose your wealth if you pursue poor decisions. Therefore having the right strategy for trading is crucial.
Making money through investment via trading is one way. However, to have a better hold of the game, binary options can be your way. Regardless of the derivative, the trade requires a plan.
The chances of losing money are higher if you are approaching a trade without a working plan. Having a plan with set entry and exit is crucial. Setting monetary goals is also vital with the availability of the right trading tools to make informed decisions. Trading is the gamble that you need to win.
When you have the right strategy in place, it will also cater to you not to make any emotional decisions. The strategies help you draw a line on the money you can bet and not afford to lose beyond your capacity.
Being cautious is vital in binary options trading. Any poor decision will wipe out your money.
Strategies
Trends
There are various strategies you can opt for to reduce the risk from the binary options trade significantly. Trends can be a great way to do so as the asset prices generally move with the trends.
It is worth mentioning that whatever the trend be, it will never be a straight line moving in one direction.
News Events
It is ideal to follow the news events dealing to assure better returns on your investment. It is a better option as it is easier compared to performing technical analysis.
Fundamental Analysis
Undergoing fundamental analysis helps to make one gain assets that they will benefit from. To achieve this, you will have to perform an in-depth review of the target company and its assets.
The above step needs to have a low-risk trade in place to understand the implications. For this, you can choose an amount that you have no problem losing. After the expiry of the trade, only then do you know you will make money through large trade amounts or the asset.
Pinocchio
Pinocchio strategy is a deliberate bet against the trend. Say when a set showcases an upward trend, you need to put an option where you expect its price to fall.
This strategy can do wonders for you if you are a beginner. However, understanding the asset is crucial for this strategy to work.
Straddle
This strategy can be in play in combination with the news strategy. Straddle trades before any vital announcement can be beneficial. There can be a short-term gain from the appreciation of the asset value after a critical announcement.
You should buy an option when there is an expectation for the price to drop again. It will help to have leverage of the swings in a trend. Thus, your folio will make money when the price appreciates or depreciates. This strategy can earn money even in a volatile market.
The Risk-Reward Ratio
Binary options trading has a major advantage of offering the risk and reward in advance. You can have only two possible outcomes – either winning a fixed amount or losing it. In general, there are no commissions or fees.
The usage is simple and has only one guideline – Will the underlying asset go up or down?
Since the ownership of the underlying asset does not lie with the trader, there are not many liquidity concerns. Also, numerous expiration dates and strike prices can be on offer by the brokers. Whenever a market opens anywhere in the world, traders can access multiple asset classes anytime.
On the downside, there is a significant risk from binary options chargeback. Chargeback allows access to the amount in the binary options accounts during the fund request time. Unscrupulous lot at times get into unfair means to get hold of this money.
So, having the right strategies in place for binary trading options can help you safeguard your money and assure better returns. Being cautious about unscrupulous means and knowing the ways to recover the money is critical.