When operating a business, waste management is very important. Eager entrepreneurs can sometimes overlook waste management, when they're setting up their own company.
Most businesses have a key focus to make profits and minimise spending. One of the way to reduce unnecessary costs, is to have an effective waste management plan put in place. This means working with a waste management company that can draw up a profile of your business and calculate the amount of waste your company generates — and create a more reliable and bespoke collection routine that better meets your business needs.
Depending on your industry, may differentiate how much waste your produce. Together, with 8 Yard Skip Hire firm, Reconomy we take a look at which industries are producing the most waste.
What sectors are producing the most waste?
The commercial and industrial sector in Britain, had produced 27.7 million tonnes of waste, in 2014. 19.8 million tonnes from this was from England alone with 11.1 million tonnes coming from the commercial sector and 8.7 from the industrial. When looking at the entire UK, we can see that the commercial sector produced 15.1 million tonnes and the industrial produced 12.6 million tonnes.
The construction and demolition sector in the same year generated 108.8 million tonnes of waste – which went up to 120.4 million tonnes in 2014 showing a clear 10.6% increase. This sector generated over 60% of the UK's total waste.
The mining, agriculture, forestry and fishing industry increased by 9% in the UK in 2014. In 2012, we saw 24.7 million tonnes of waste, and then in 2016, 26.9 million tonnes.
The UK had generated 202.8 million tonnes of waste, which was a worrying increase of 4.6% from 2012.
Taking a look at the growing epidemic of food waste in the UK, we explore how much is being generated across different industries: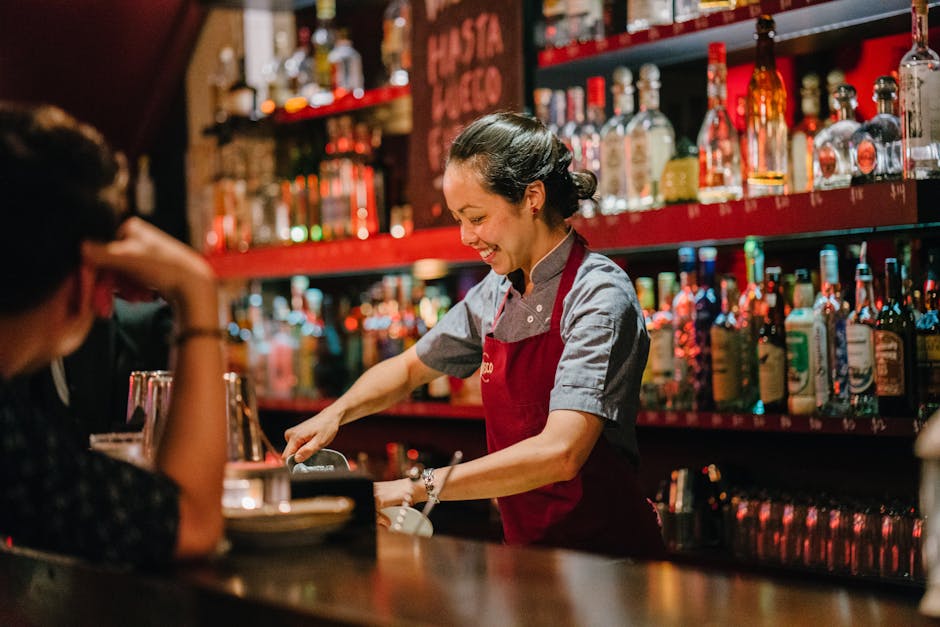 Restaurant and pub waste
Studies from Wrap – which included food procurement, labour and waste management costs, had discovered that the cost for food waste was around £682 million annually which calculates to around £3,500 per tonne. In relation to restaurants in the UK, we can see that 51% of waste is recycled, 65% of it being packaging.
Hotel waste
Waste from hotels usually cost around £4,000 per tonne – again, including waste management costs and food waste – delivering a price tag of £318 million on food waste. This sector produces around 289,700 tonnes of waste each year — and 79,000 of it is food waste.
Healthcare waste
Even the healthcare sector seems to lack on recycling throughout the year. Overall, 7% of all waste is recycled. Food waste costs the healthcare sector £230 million each year — £1,900 per tonne.
This industry generates around 170.00 tonnes of waste each year in the UK and 121,000 of it is food waste.
The epidemic food waste
If you're planning on reducing the amount of food waste that you're generating in your business, then use the following steps to calculate how you should do this:
Start by separating your food waste and weigh all types, to see how much you're producing. Use three different bins to collect this data: waste for food preparation, spoilage and then the leftovers from your customers' plates. Use the data you have collected and multiply this figure by the amount it costs per tonne and this will tell you how much it is costing your business each year.
General estimates of food waste come from:
Food preparation — 45%.
Spoilage — 21%.
Customers' plates — 34%.
There are a number of methods that you can use to decrease the amount of food waste you're producing. One problem that restaurants and cafes often shy away from addressing is the size of their menus. The bigger the menu, the more ingredients you buy — and the more that can be wasted. Take a step in the right direction by looking at your customer patterns — what are they ordering? From this, you will be able to remove the dishes that do not add value to your menu.
If you find that your business is still generating a lot of food waste, it could be down to the portion sizes that you're providing to customers. Reducing the size of your meals even slightly is a simple step to take that could help reduce costs for your business.
You will need to decide wisely, when you're choosing the ingredients. Don't allow your supplier's to tempt you with special offers – it's only a special offer if you actually use the products. If not, it will end up going in the bin — costing your business more money in the long run. Buy long-lasting ingredients that are vital in your kitchen such as spices and buy fresh food only as you need.
Consider donating your waste to homeless shelters before throwing it in the bin. You could even donate leftovers to a local farm to feed its animals if appropriate. Both of these could be beneficial to you as a business, as you will be reducing waste while helping the environment.
The government's response
With the aim to become a zero-waste economy, the UK wants to reduce as much waste as possible, and although waste will still exist, we will use our products as much as we can.  This means we will have to be harder on how much we reduce, reuse and recycle and only ever throw things away as a last resort.
Businesses have a duty of care and must reduce the amount of waste that they're producing. This includes keeping waste to a minimum. You are also obliged to sort your waste out in the appropriate way and then store it correctly for when it leaves your business' building. When this happens, you must complete a waste transfer note for each load of waste that is removed from your location. Make sure that your chosen waste carrier is registered to dispose waste, and if they are not, don't use them. You then have a duty to report them to Crimestoppers, as they may dispose of your waste illegally and this can be damaging to the environment. By following the above advice, the UK can make a step in the right direction to achieve the goal it has of becoming a zero-waste economy.